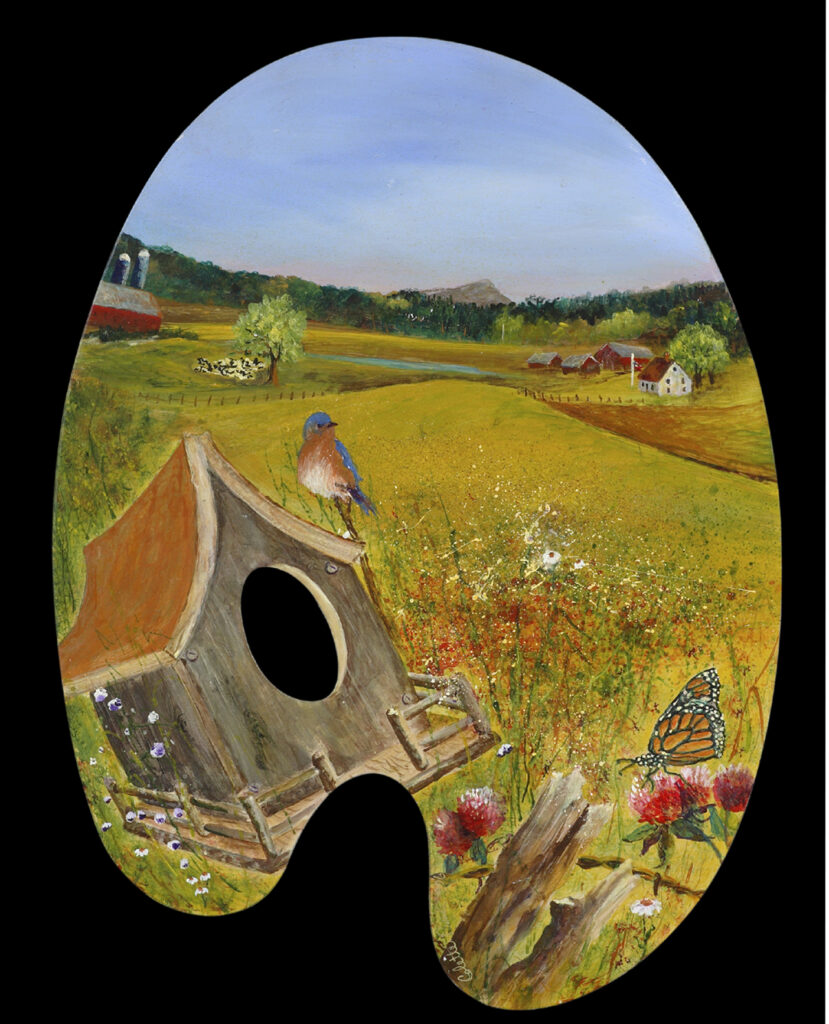 Palettes of Vermont – Vermont Arts Council Spotlight Gallery
Statewide Community Arts project:
"53 FLAVORS: Tease Your Palette" showcases talent from around Vermont and offers an exciting preview of an ongoing statewide response to the simple premise. More than 7000 palettes were distributed statewide. 53 Artists were chosen for the exhibit.
Published in "Vermont Magazine" May-June 2006.
The Spirit of Vermont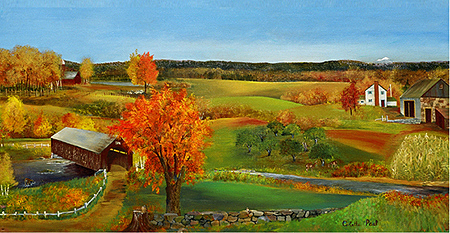 Selected as one of five artists to do a landscape mural on the theme "the spirit of Vermont" by Bristol Friends of the Arts".
My mural is about place
It's about knowing the place we live in – A place and way of live which is slowly disappearing
It's about the Vermont image we use to entice people to visit, a landscape I hope can be preserved – it's about the Vermont we should explore and nurture.